Find out about my book, 'Why Woo-Woo Works'.
David is a former R&D scientist, having developed drugs for cardiovascular disease and cancer. He's now a bestselling author of 11 books, a columnist, public speaker, corporate speaker, and kindness scientist. He is a featured author in the HEAL documentary and has been a guest on TV's Sunday Brunch in the UK and CBS Sunday Morning in the US.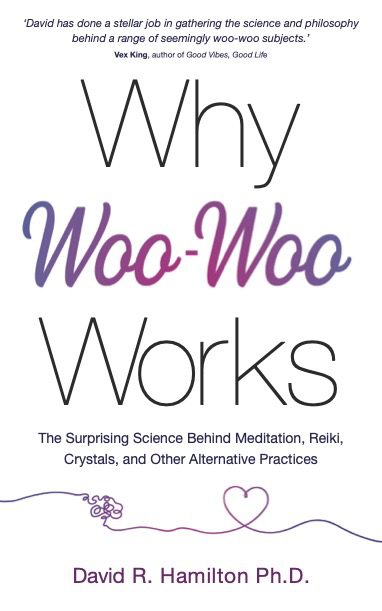 Dean Radin, Chief Scientist, Institute of Noetic Sciences
*Note: When you register your order below, you will receive access to a page link where you can download the meditation (metta - or Loving Kindness) and short talk (The True Healer's Secret Ingredient).
STEP ONE
Order the book from one of the following stockists.
STEP TWO
Copy your receipt code and enter your details below. When you click submit, you will be taken to a page where you can download the meditation and short talk.